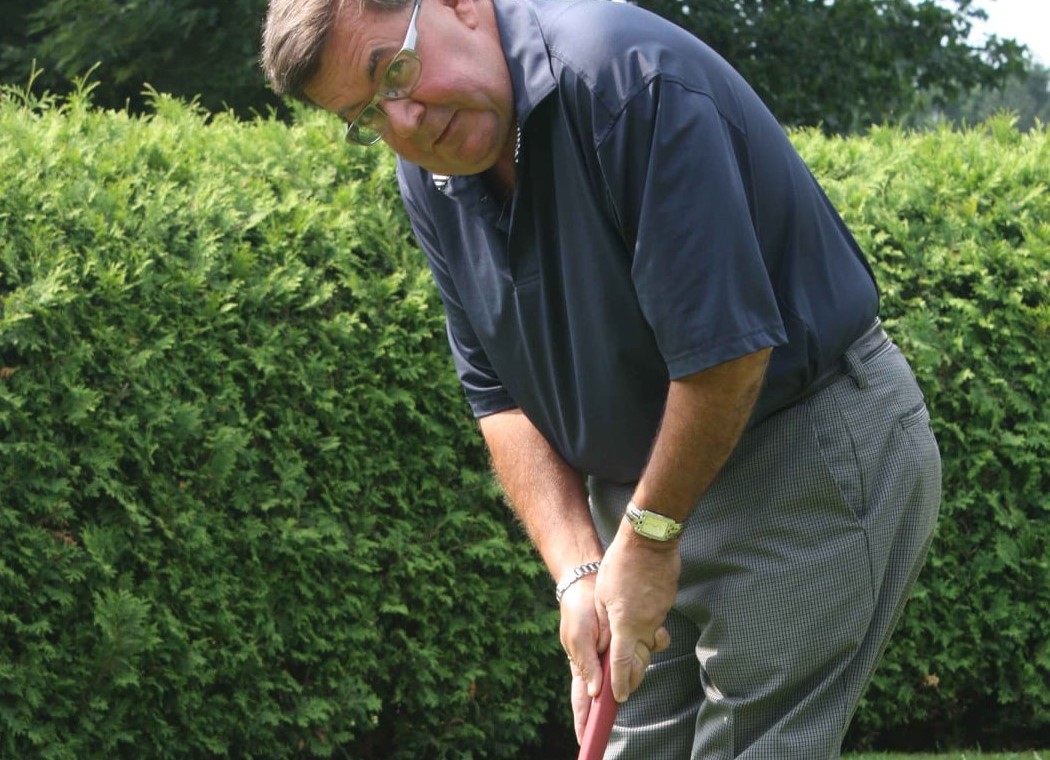 47-YEAR-OLD AS PRO IN VICTO FOR PIERRE CHAMPEAU, IT'S A... Vocation
9 1/2 WITH MARIO:

No choice here. The Pga of Quebec will have to reprint its pros directory with the amount of
changes in professionals location.

After the Vallée du Richelieu (Michel Blier), Kanawaki (Jim Vandette), Laval-sur-le-Lac
(Remi Bouchard), Summerlea (Steve Deschênses), Le Bic (Jonathan Moreau),
Chicoutimi (André Nols) and Pinegrove (Louis-Alexandre Pitre), in a busy autumn
in the field of employment, it is Victoriaville's turn to search for a new
new pro in anticipation of the next season as announced Tuesday by management.

But before going to the modalities, allow this recognition with regard to Pierre
Champeau.

The Béliveau-Perreault and Gilles-Marotte tournaments or the presentations of the
Quebec city with Dave Barr, and Dan Halldorson and other Canadians at the PGA, Pierre
will have been a part, like no one, of all the major events while remaining dedicated to
serve its members with pleasure.

It's not surprising.
At the time of retirement at age 64, he spent 47 years in
Victo, first as assistant to the late Marcel Fortier before succeeding him as
pro for 35 years.

Quite simple: a look at Pierre Champeau's journey doesn't hold up so much
as a profession, but much more of a ... Vocation.

Recognition
You too will appreciate what senior management has said.
"Pierre is an exemplary employee and we would like to ensure his services in
our environment with a special place for him," said President Philippe-André
Champoux.
"We intend to maintain a relationship that is equal to what an employee like him deserves
," he adds.
In addition to becoming an ambassador, Pierre Champeau will work with the new professional to make the transition.

END OF THE CONTEST BEFORE CHRISTMAS
Victoriaville Golf Club says it has new plans and about the future pro,
they want him to bring people together. Applications will be accepted until 18 December by the
director Alain Danault.
In short, the selection will be made rather quickly and Dominic Racine, director of the PGA of
Quebec , will be able to go ahead and print the new directory.