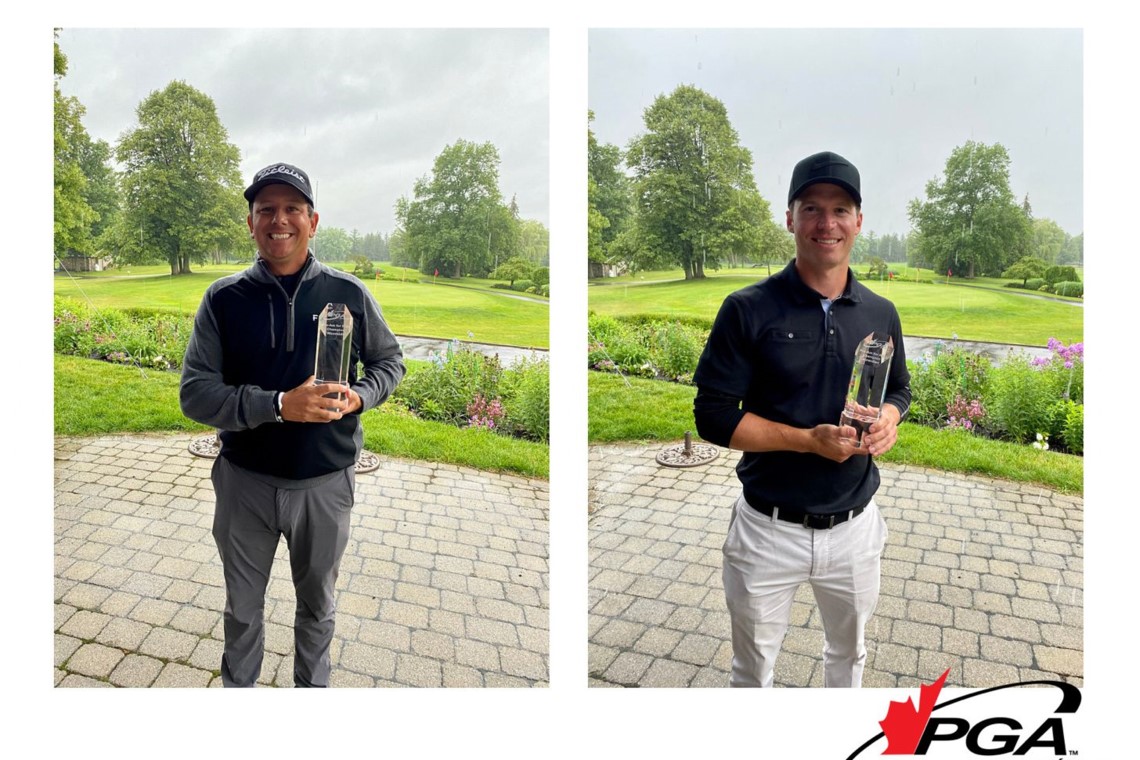 BENSON AND ALARIE WIN AT ELM RIDGE UNDER THREAT OF RAIN
Île-Bizard, Quebec (July 8th, 2021) - Yohann Benson and Tim Alarie won, each on their own course, at the Pro-Am for Kids PGA of Quebec and Hadassah-Wizo under the clouds and in a festive atmosphere.
Benson, on the South Course shot a round of 65 (-7) and turned in a bogey-free scorecard. On the same course, there was a three-way tie at -1 between professionals Nicholas Vaillancourt (Hillsdale), Dave Lévesque (Golftec, St-Hubert) and Francis Berthiaume (Laval-sur-le-Lac) for second place.
On the North Course, Tim Alarie finished in first place with a round of 70, four shots ahead of a four-way tie for second place: Jean-Pierre Morin (Victoriaville), Philippe Gariépy (École de golf Philippe Gariépy), Gregg Cuthill (Whitlock) and Denis Girard (Casselview).
Rain threatened the Elm Ridge Golf Club courses all day, but the vast majority of golfers managed to complete the tournament in dry conditions, in the unseasonably cold July weather.
The Quebec PGA Pro-Am for Kids was the second stop on the SFL Player of the Year Race. Yohann Benson extended his lead in the overall standings with his win on the South Course. Tim Alarie, the reigning professional leader also added to his lead by winning the North Course. Martin Plante of the Balmoral Golf Club is the leader in the senior category.
The next meeting of the PGA of Quebec Professional Tour will take place on Friday, July 16 at the Ki-8-Eb Golf Club in TroisRivières, for the Ping Classic.