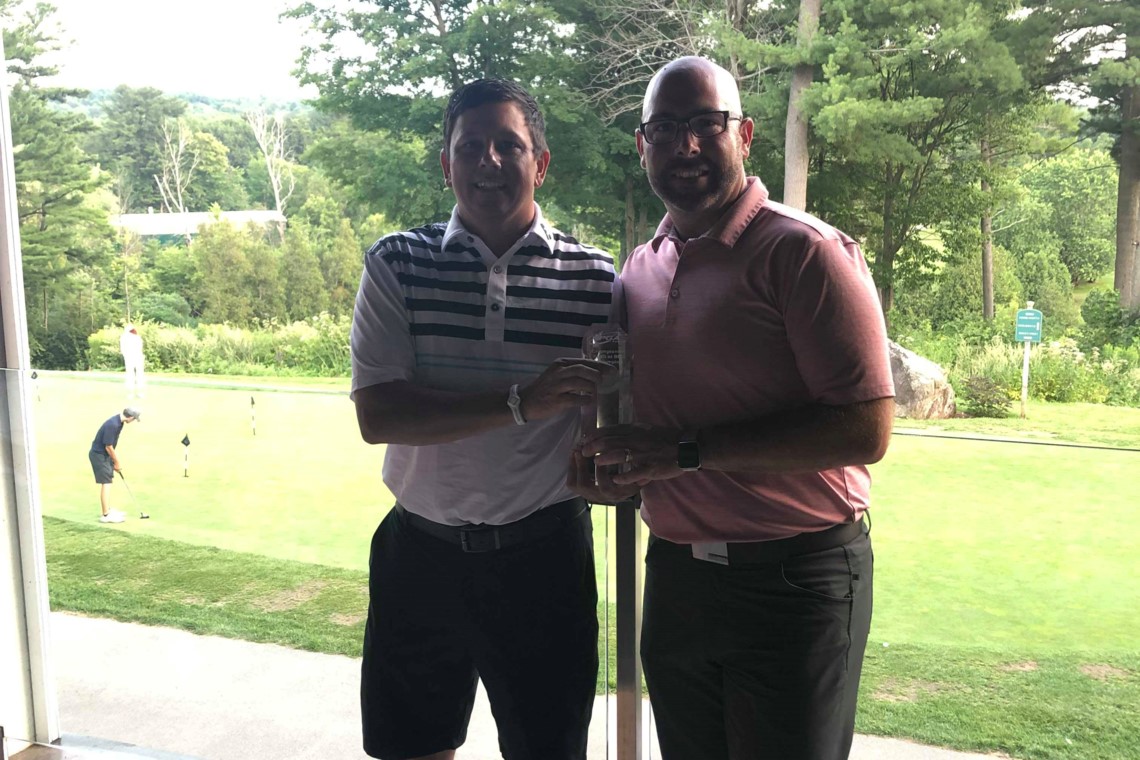 Benson Wins PING and BPG Championship in a Playoff
YOHANN BENSON WINS THE PING AND BPG CHAMPIONSHIP
ON SECOND PLAYOFF HOLE
Hudson (July 29, 2019) - The PING & BPG Training Series was held on Monday July 2019 at the Whitlock Country Club in Hudson in very hot and humid conditions. Yohann Benson of Laval-sur-le-Lac Golf Club won the honors of the individual competition and was part of the winning team.
The professionals played the slick greens and narrow fairways of the North-South course at Whitlock Country Club, from the gold tees, that were playing 6769 yards.
A playoff was needed to confirm the champion, both Yohann Benson (Laval-sur-le-Laval Golf Club) and Iannick Lamarre (Pinegrove Golf Club) shot a 2 under par, 70. The representative of Laval-sur-le-Lac secured the victory thanks to a par on the second playoff hole. Even though it was a deception to lose in a playoff, Iannick's performance got him an exemption into the Mackenzie Investments Open of the Mackenzie Tour – PGA TOUR Canada.
Sylvie Schetagne (Golf-Tonus), Yohann Benson, and Gregg Cuthill (Whitlock) won the team competition.
The PING and BPG Championship Education Series was the second event of its kind that included morning education presented by BPG, PING and Steve Foisy of Le Mirage Golf Club.
- 30 -
Source and info :
Dominic Racine
514-575-2610
dominic@pgaquebec.com
pgaquebec.com