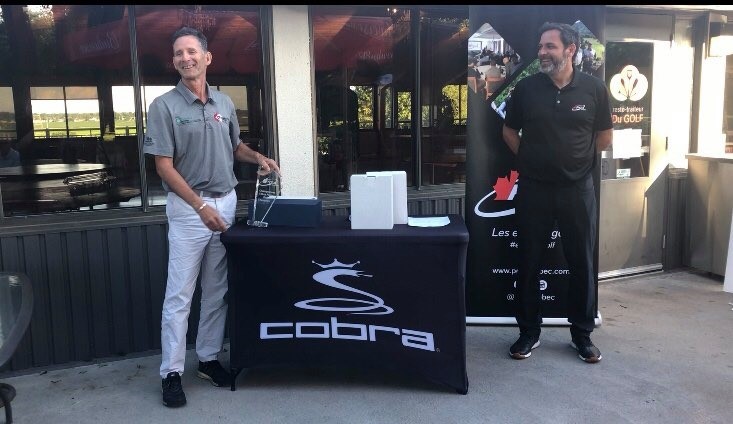 JEAN LAFORCE WINS COBRA PUMA GOLF CHAMPIONSHIP WITH A SCORE OF 67
The Cobra PUMA Golf Championship was held under windy conditions on Tuesday, July 14, on Tuesday, July 14, at the l'Épiphany Golf Club. More than forty pros were gathered to compete in the 2020 edition of the tournament. The course was in excellent condition for the event.
Jean Laforce, from Montcalm Golf Club won the competition with a score of 67 (-5), making 6 birdies in the one round event. Winning the general championship, he also took the top spot in the senior division.
Martin Plante, from Balmoral Golf Club, ended up in second place with a score of 69 (-3), also winning the head professional division.
The Cobra PUMA Golf Championship marked the beginning of the PGA of Québec tournament season. In the context of the COVID-19 pandemic, the tournament was held in accordance with the measures recommended by Public Health.