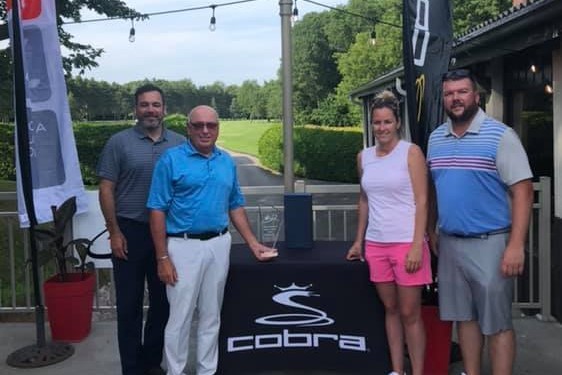 THE COBRA PUMA GOLF CHAMPIONSHIP; FIRST EVENT OF THE 2020 SEASON
The Cobra Puma Golf Championship will be held next Tuesday, July 14 at the L'Épiphanie Golf Club, in Lanaudière. The 2019 champion, Daniel Santerre, will be attending to defend his championship title. He will be accompanied by nine professionals in the top 10 of the 2019 order of merit of the PGA of Quebec.
It will be more than 40 professionals that will be playing in the event, tee times starting at 11am.
The team of Au 19e, presented on RDS, will be present on site throughout the Championship. Its host, Jean-Sébastien Légaré, a professional in the association, will be competing in the Championship.
The COBRA PUMA Golf Championship will include two divisions in addition to the main event. Fifteen players will be performing in the Head Professionals' division (Head Professionals and Head Teaching Professionals) and the senior division will regroup twelve professionals, aged 50 and over.
Security measures will be put in place in light of the unique circumstances surrounding the COVID-19 pandemic. The safety of the professionals and employees of the PGA of Quebec, in addition to that of the employees, members and non-members of the L'Épiphanie Golf Club will be a priority during the event.