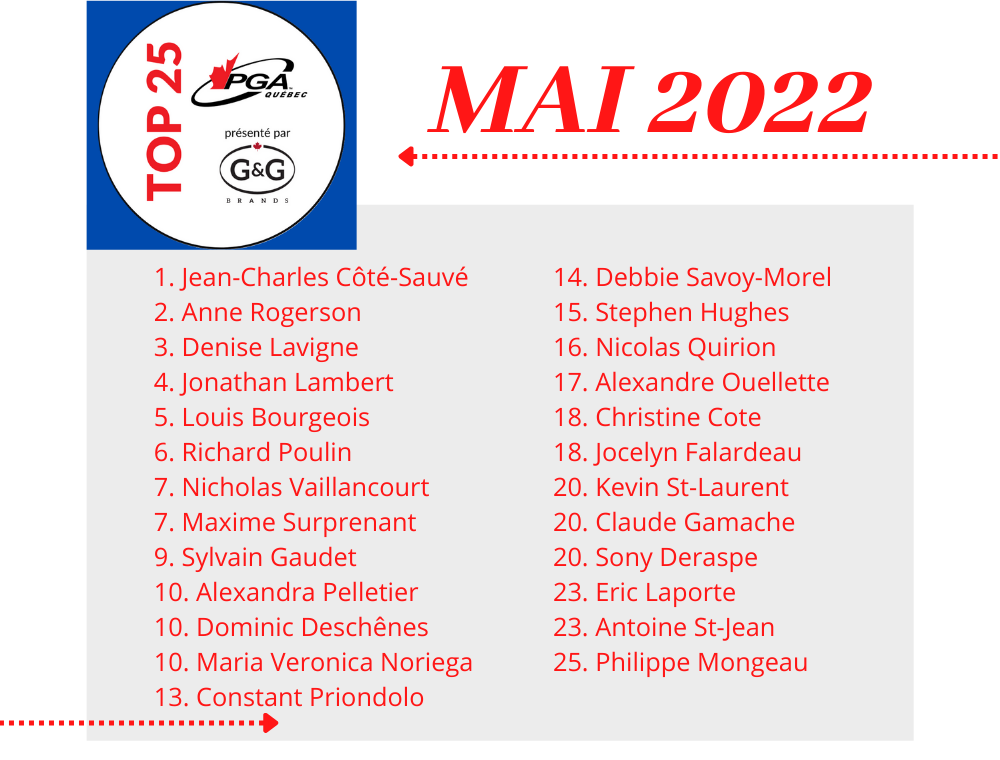 Côté-Sauvé still at the top of the ranking
The golf season began three weeks ago and our PGA professionals from Quebec continued their professional development with the PGA of Quebec Spring Trainings which were closed with the training " Pushing your limits presented by Titleist and FootJoy " given by Bruny Surin. Over the coming months, our pros will participate in tournaments to collect points for the G&G Brands Top 25 that will end on September 30, 2022.
As of May 15, Jean-Charles Côté-Sauvé is still at the top of the G&G Brands Top 25 rankings with 235 points, followed by Anne Rogerson with 122 points and Denise Lavigne with 72 points.