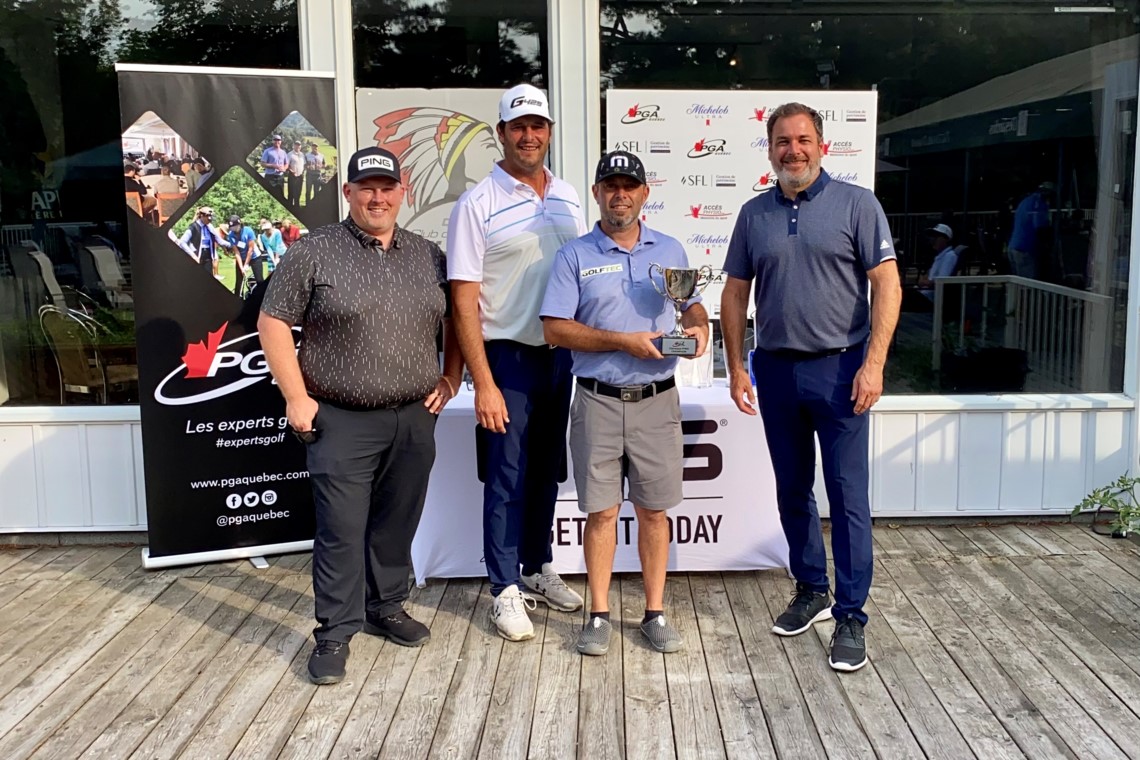 Dave Levesque's turn to shine on the Quebec professional circuit
AT 9 1/2 WITH MARIO:
DAVE LÉVESQUE'S TURN TO SHINE AT THE PGA OF QUEBEC
Big golf continues to be played on the PGA of Quebec Tour.
After Yohann Benson (Mirage) shot a two 65 to win at Drummondville and Elm Ridge, Dave Lévesque won the Ping Classic on Friday with a 67 at Ki-8-Eb in Trois-Rivières.
A former PGA of Quebec and Canada player and now a Golftec instructor, Lévesque had six birdies.
He finished a comfortable three shots ahead of Pierre-Alexandre Bedard of Royal Quebec and Martin Plante of Balmoral.
The win netted $1500.
Bédard finished first in the team event with Nicolas Vallancourt of Hillsdale and popular local pro Luc Boisvert.
Plante topped the senior standings in his case.
The SFL points leader, Benson was unable to participate as an analyst for the British Open on RDS.
Sponsor Ping held a parallel putting contest with a machine to determine brilliance and the top professional on the greens was Philippe Morency of Montcalm, earning him a $500 bonus.
The next event will be the Canadian PGA Championship from August 3 to 7 at the Vieux-Village course in Bromont with $100,000 at stake.