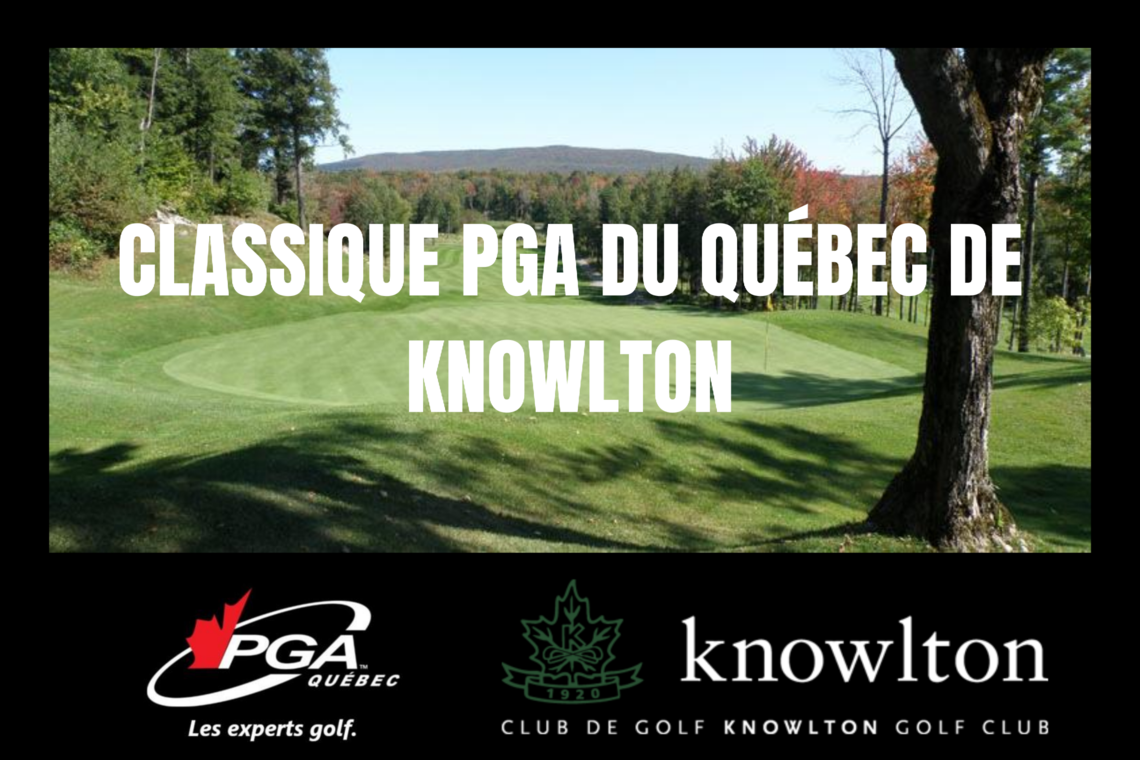 THE PGA OF QUEBEC VISITS KNOWLTON GOLF CLUB
The Knowlton PGA of Quebec Classic will be held on Monday, August 3rd at the prestigious Knowlton Golf Club, which celebrates, this year, its 100th anniversary.
After the being grace presence of the legendary Adrien Bigras, at the first event of the season, the PGA of Quebec will proudly welcome PGA member Duke Doucet as this event's legend. He is a amazing golf ambassador and a great PGA professional.
Several competitions are at stake, in addition to the Open division:
- Head professionals (ast and ast-teacher)
- Senior (50 and over)
- As a team (randomly trained teams)

Security measures will be put in place to ensure the security of all professionals and employees. The safety of all is a priority during the 2020 season.
Start time and results: https://bit.ly/ClassiqueKnowlton