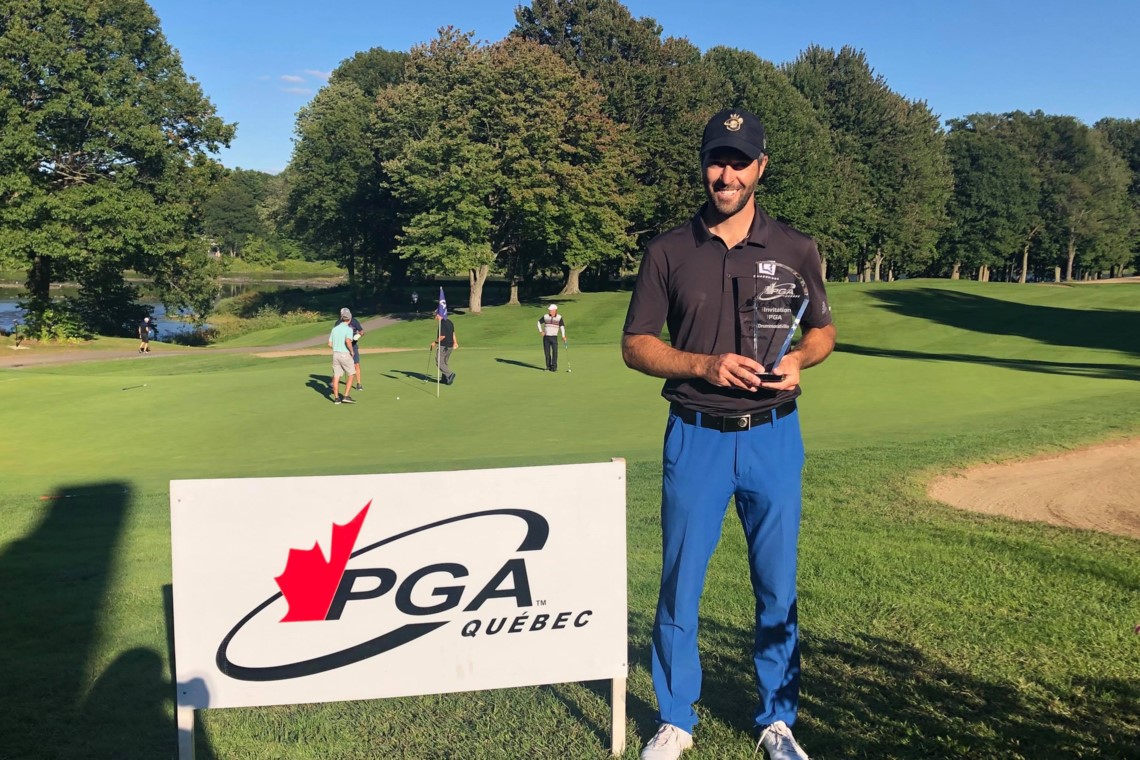 Marc-Étienne Bussières wins in Drummondville (65)
The Drummondville Quebec PGA Invitational was held on August 31, 2020, at the Drummondville Golf Club. Marc-Étienne Bussières of the Longchamp Golf Club & Academy won the honours with a score of 65, par 71. More than 40 professionals were gathered in the perfect weather conditions for the day
.
Pierre-Alexandre Bédard of cap-Rouge Golf Club finished second with a score of 68 to take the overall lead in the 2020 season ranking.
Winners in the different categories:
- Head Professionals: Dave Levesque wins this division with a score of 70.
- Senior: Serge Thivierge won the senior division. (72)
- Team: The Team Championship was won by the team of James Colin Davis, Steeve Lachance and Philippe Morency.
Results: pgadrummond.golfgenius.com
In the context of the COVID-19 pandemic, the Drummondville Quebec PGA Invitational was conducted in accordance with the measures recommended by Public Health.