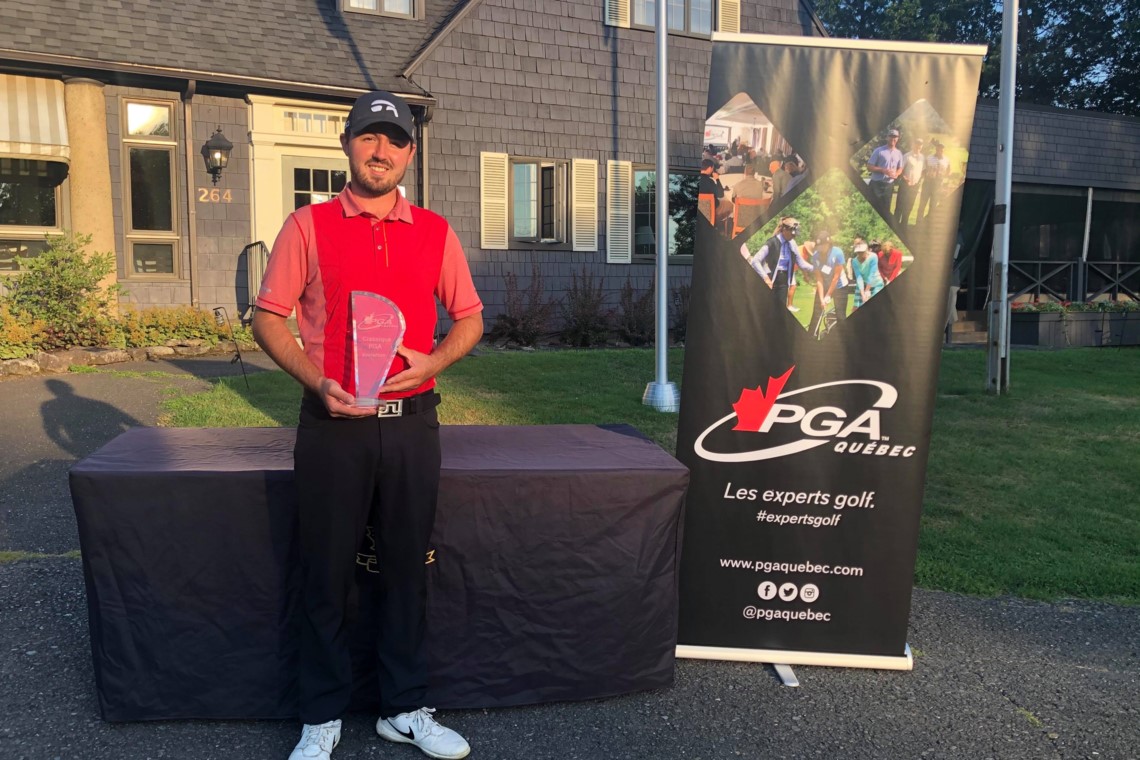 Pierre-Alexandre Bédard wins Knowlton PGA of Quebec Classic
By PGA of Quebec
The Knowlton PGA of Quebec Classic was held Aug. 3 at The Knowlton Golf Club. Pierre-Alexandre Bédard of Cap-Rouge Golf Club won the championship with a score of 68. The temperature played a big role in the event, conditions changing throughout the day.
Pierre-Alexandre Bédard carded a 68 (-4) to get his hands on the trophy given to the winner. He made four birdies on the back 9 to confirm his victory. Tim Alarie (St-Jérôme) and Steve Deschênes (Pinegrove) tied for second (69).
Winners in the different categories:
- Head Professionals: Tie for first place between Marc Girouard and Daniel James Bogan.
- Senior: Jean Laforce won the senior division (71).
- As a team: The Team Championship was won by the team of Philippe Gariépy, Marc-Étienne Bussières and Chris Callihoo.
Results: https://bit.ly/ClassiqueKnowlton